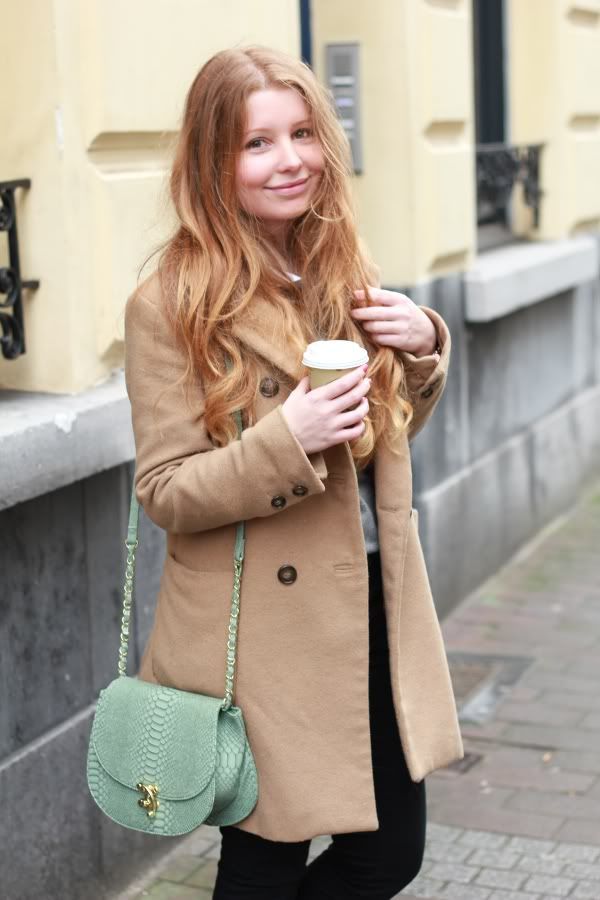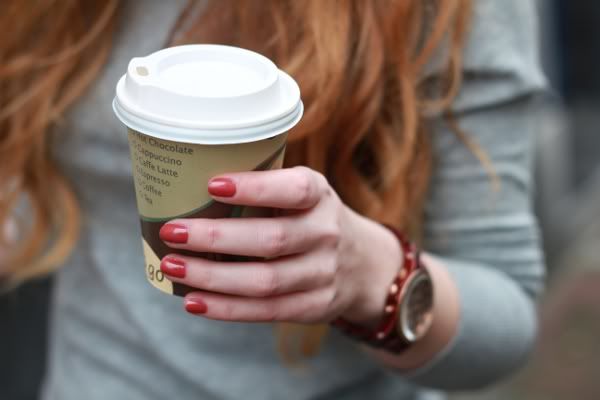 The camel coat;

without a doubt my go-to item for colder days. They might have been big on the catwalks last winter season, but as far as I'm concerned they're

a must-have at any time

. I'm thinking about getting myself a camel coloured blazer as well – but then I would need to buy a pair of

mint coloured jeans

to pair them with. Oh boy, it's going to be one though spring!

I'm very sorry for not showing you guys what I'm wearing underneath all the

outerwear

, but I will!

Paulien

and I shot SO many photos of this look and this post would have turned out 300 pages long if I didn't split them up. Anyway, good things come to those who wait. Or something. My next post will be all about the

Marni x H&M collab

(only 8 more days to go!) so be sure to check in Friday to see what Marni and H&M (quite literally) have in store for you!

I'm signing off, lots of uni-related ànd blog-related work to be done. If you fancy keeping track of all the random things I do, I suggest you hit the

Twitter

follow-button. Word on the street is that

Google Friend Connect

will explode and turn into one big pile of dusty ashes on March 1st, so may I suggest bookmarking, signing up for the e-mail or RSS feed, liking the Facebook fanpage, hitting the Bloglovin'-button or all of the above? This will inform you of all the latest posts and giggles Dogs and Dresses has to offer. And you don't want to miss out on all the fun, now do you?


Wearing:
Coat - Zara Kids
Jeans - H&M
Bag - Primark London
Boots - Topshop Ambush Boots

What's this post title all about? It's a song! Have a listen -and throw in some awesome dance moves while you're at it.