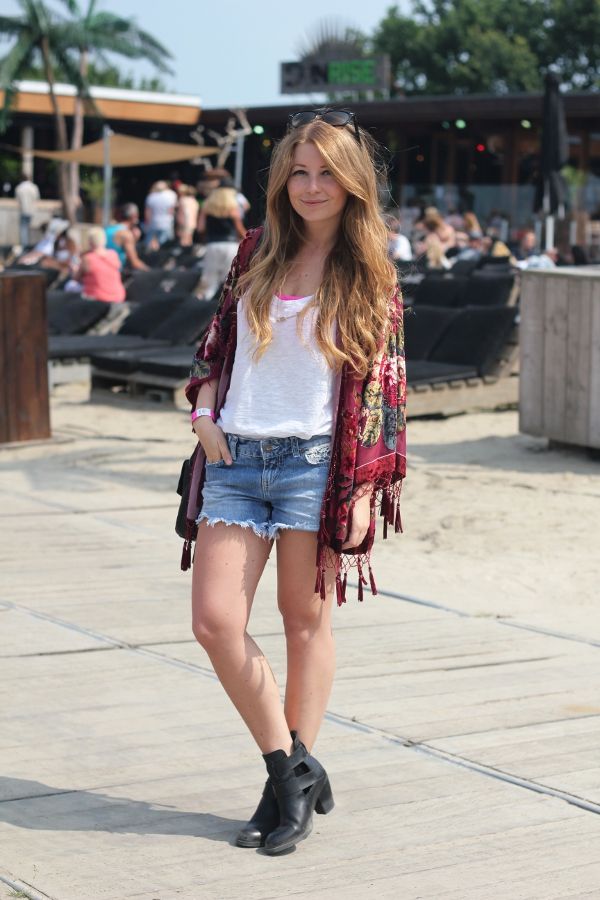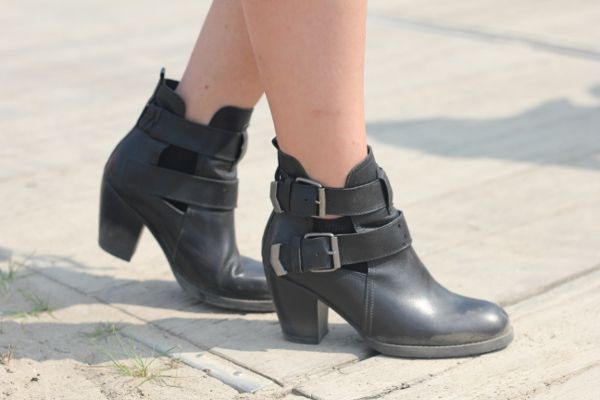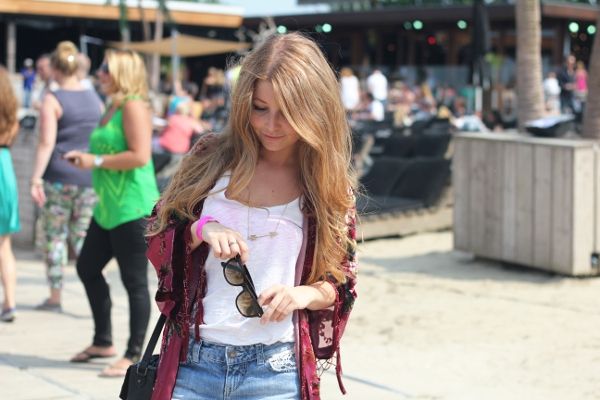 So after blogging about
what festi-fash should be
, here's my own festival-proof look in action. I wore my favourite summer-combo of shorts and tank and threw on my most festive kimono (which I initially bought with the intent of wearing it to summer festivals but had only worn in
a wintery way
up until now). The cut-out boots from
Sacha
shoes are everything I look for in a boot; they are comfortable enough to walk around in all day and night, add a few extra inches and are just plain cool.
The festival itself was really fun – perfect weather, lovely company, amazing scenery and one cool VIP-area (think thick lounge chairs, a sandy beach and palmtrees). Extrema Outdoor, I had a blast!
Wearing: Vero Moda shorts | River Island kimono | H&M tank | Springfield bag | Sacha cut-out boots & arrow necklace | Ray Ban oversized wayfarers. Pics by Polienne.
Follow me on instagram @dogsanddresses