My Muse Monday #1

A new segment on this blog: My Muse Monday, in which I'll introduce three inspiring, envious women present on the interwebs right now. Sourcing the online world for inspiration takes up a big part when working on new articles and content for Dogs and Dresses, so obviously I've come across my fair share of blogs – the good, the bad, the ugly… and the amazing. In today's (first) My Muse Monday post, I gladly introduce you to three lovely ladies, each of them taking the blogosphere by storm with their style, beauty and grace. Enjoy.
// Amber Fillerup Clarke
Serious hair-envy right here. If there's one girl making me want to dip my hair into a big bowl of bleach and go blonde, it's Amber from
BarefootBlonde
. Her blog is a collage of style, beauty and hair posts, and I love her mix of great style and beautiful photography.
// Jenny Ong
This lady poses her heart out on the streets of Los Angeles while wearing a daring and creative mix of styles, which leads to the insanely inspiring personal style blog Neon Blush.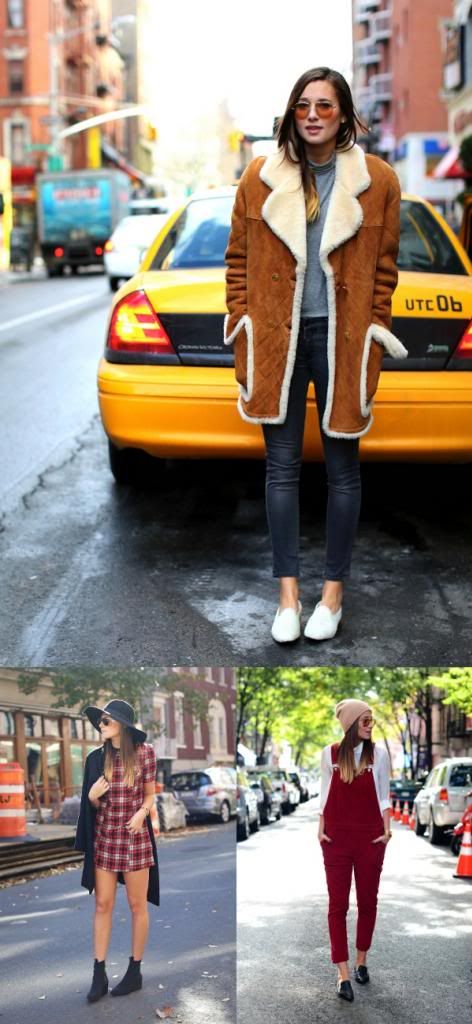 // Daniel Bernstein
WeWoreWhat is one of my favourite style blogs – writer Danielle is such a beauty. Her effortless style, great New York City backdrop and almost creepy addiction towards overalls are the key characteristics and make the blog what it is: a must follow!
Did you already know these girls and their blogs? Are you loving their style? Be sure to add them to your list of favourites if you haven't already, and let me know which style blog is your current favourite.