My Pinko Closet: Sequins and Leather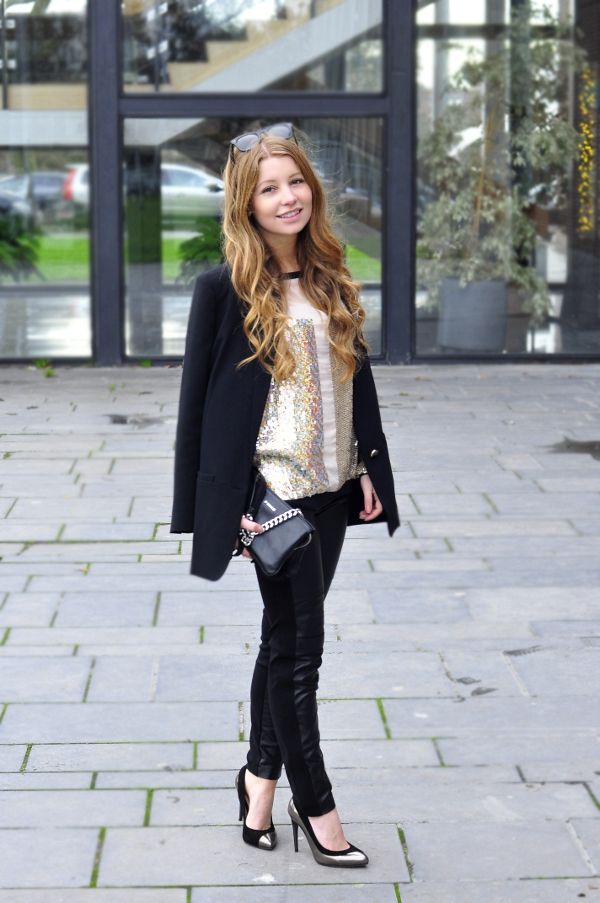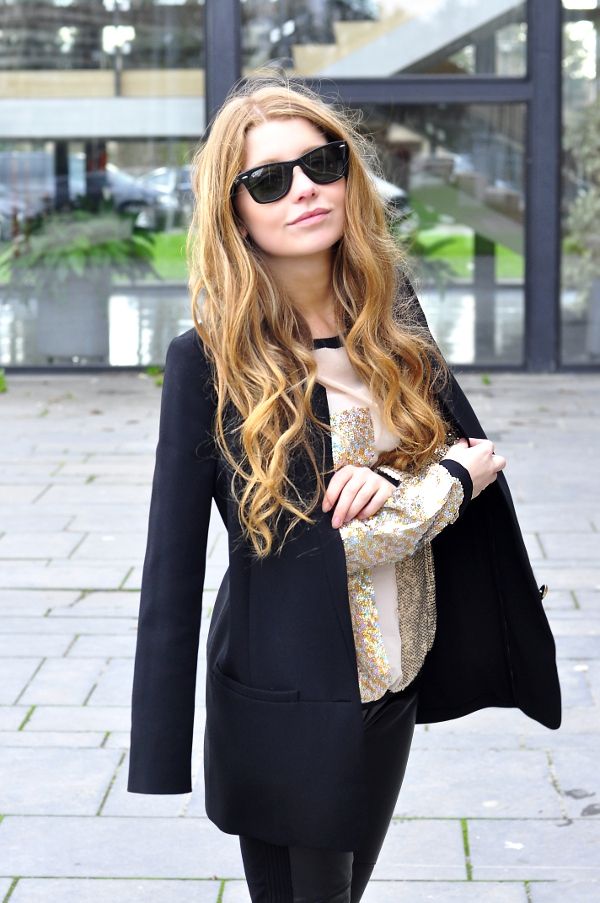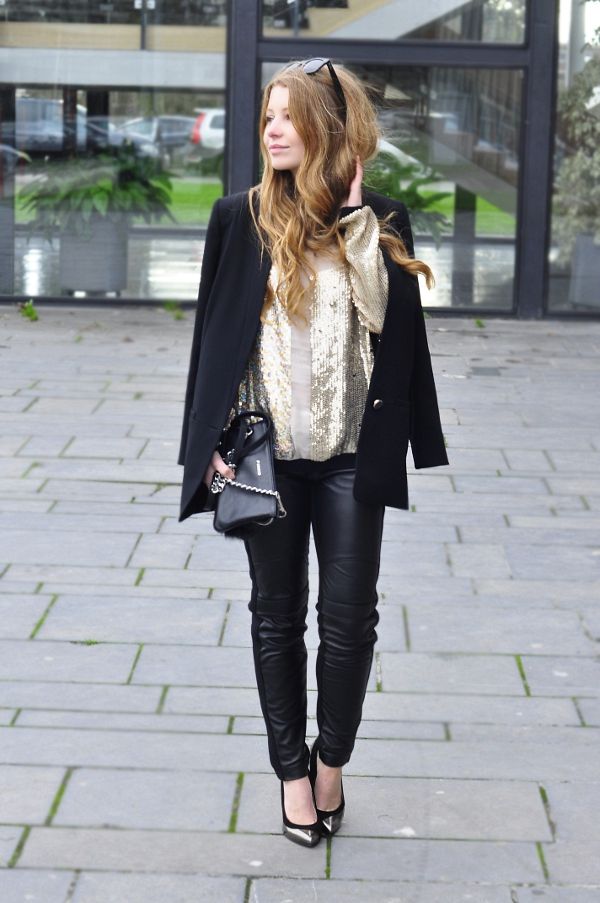 One of my favourite things about fashion and blogging is discovering and exploring new and exciting brands. I recently had the opportunity to dive head first into the world of Italian brand Pinko, and what an exhilarant, sparkly world it was! Turns out I don't only like Italian food and wine, I'm just as appreciative of their clothes as well. For My Pinko Closet, a fun new collab with bloggers, Pinko asked me to style a bunch of outfits – and let's state that I didn't have a hard time doing so. For my first look I went with the classics: an impeccably cut longline blazer, classy and feminine pumps and the softest leather trousers I've ever laid eyes on (I'm wearing two sizes too big on the pictures, so hopefully I can still get my hands on the right size, because this pair would be a Staple item with a capital S). The
sequin top
is one of the eye catcher of the new spring/summer collection, and screams party. And that's just what I'll be doing in this top later tonight – Monday or no Monday, after a long work week I deserve some cooling off. Check in later to see more of My Pinko Closet and have a lovely day!
I'm wearing a full look
℅

Pinko. Pics by Cédric.