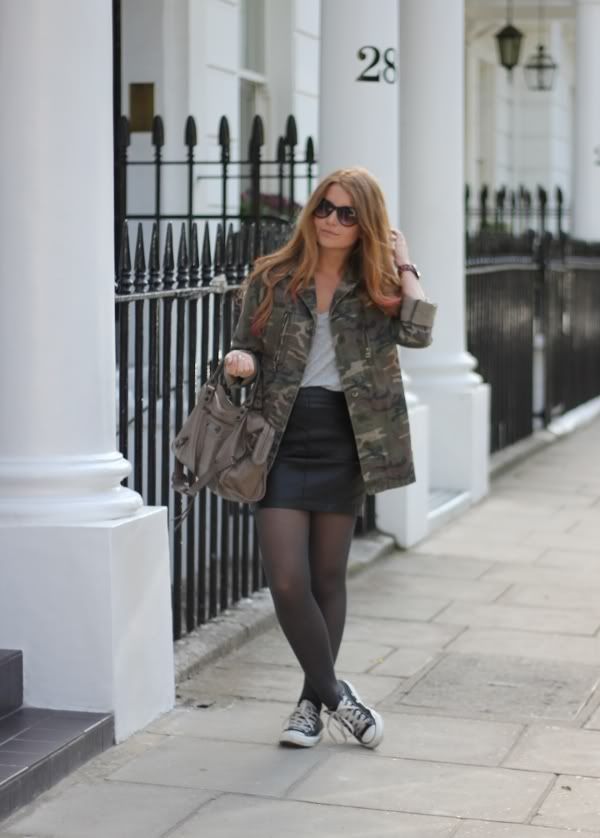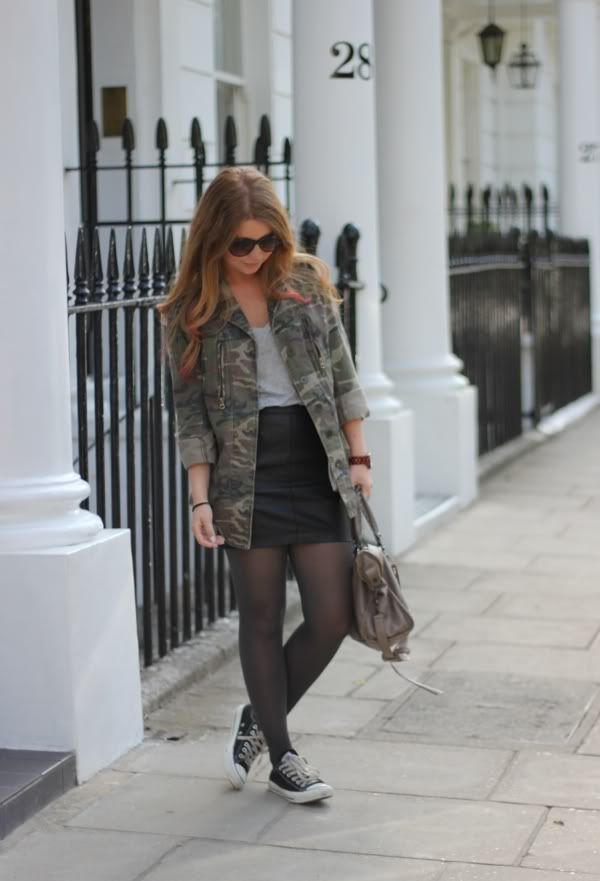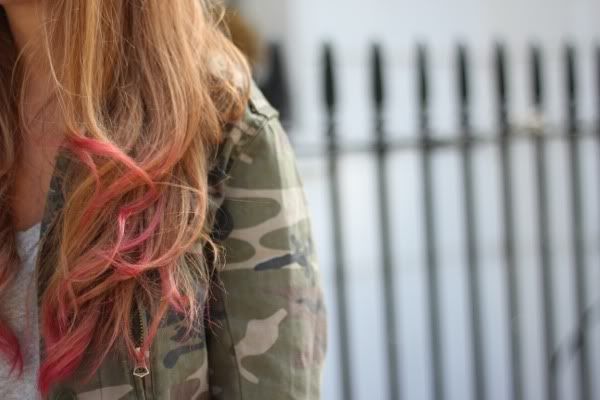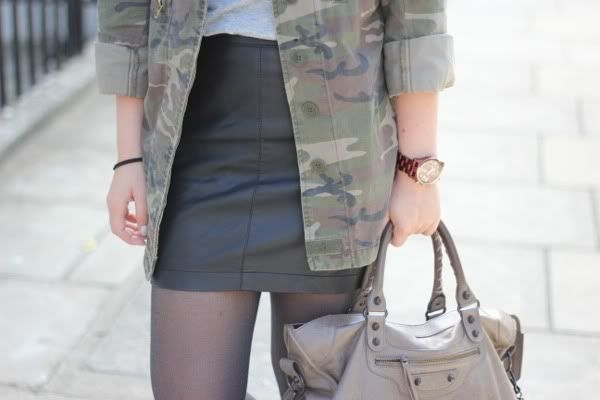 Wearing: leather skirt – Primark // tee and sunnies – H&M // jacket – topshop // 
Things have been crazy busy but I somehow have found the time to blog on a daily basis. I clearly have my priorities straight ;) So here's what I wore on our first day in London – on which we visited the beautiful ball gowns exhibit at the V&A, strolled around East London and had an extensive pizza buffet at Pizza East. Moments before leaving for London I decided to dye the ends of my hair purple (which turned out rather red this time). It took about 5 minutes and it's not really the way I wanted it to be, but it did give my look a cool vibe, no?
Coming up next: more looks from London and a report about my stay. More tomorrow!