An Afternoon In Paris | with Cointreau & Alexis Mabille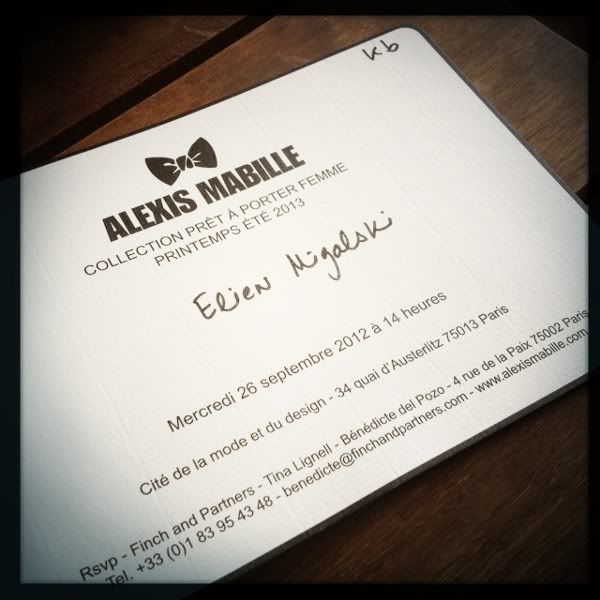 10.30 / Trading in good old Antwerp for a whirlwind visit to Paris? Oui, s'il vous plaît! I'm invited to the Alexis Mabille s/s13 show. It's been a while since my last trip to Paris and I've never quite felt the same love for the city as I do with London – I'm not that fluent in French (but working on it), I don't know the tube system by heart and there's no Topshop – but I am anxious to explore a whole new side of the city: after all, it's Fashion Week!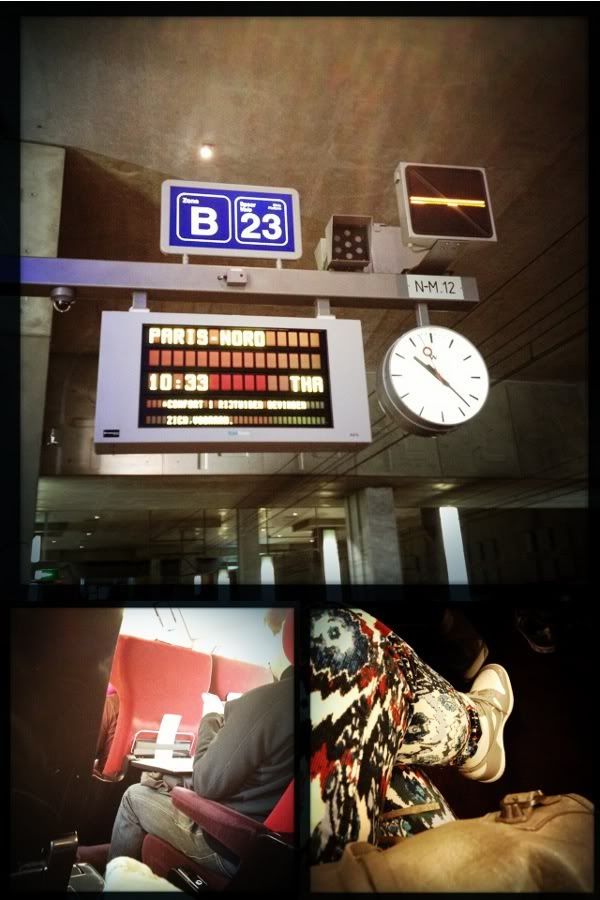 12:30 /
Bonjour Paris!
After a relaxing ride on the Thalys (hooray for free WiFi!) I arrive at Paris Nord and meet up with guide of the day and local Melwin. Next stop: Cité de la mode et du design for the Alexis Mabille show.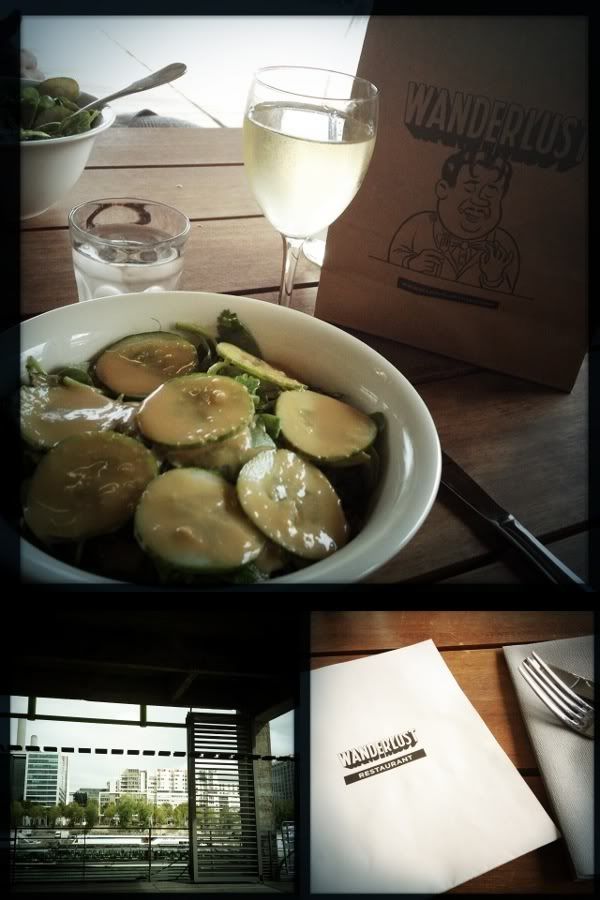 13:00 /
Time for a healthy lunch at
Wanderlust
. We ponder ordering some champagne to celebrate my first ever front-row fashion experience, but seeing as it was only noon at the time, I opted for wine instead. Munching on my salad du jour while looking out over
La Seine
is a good way to start my Parisian day.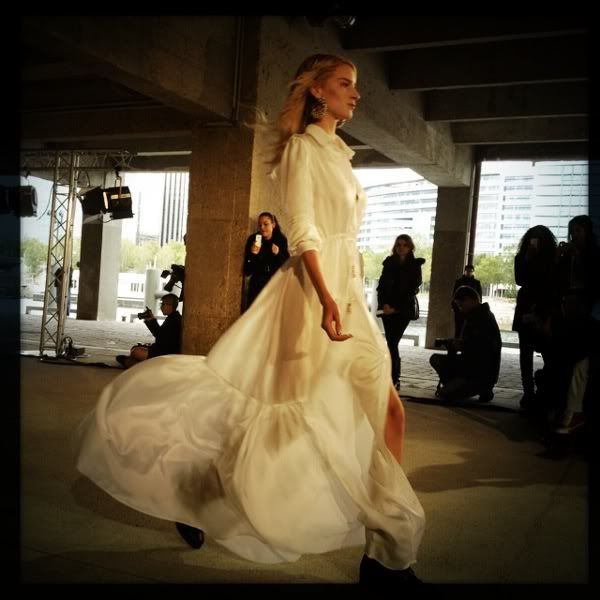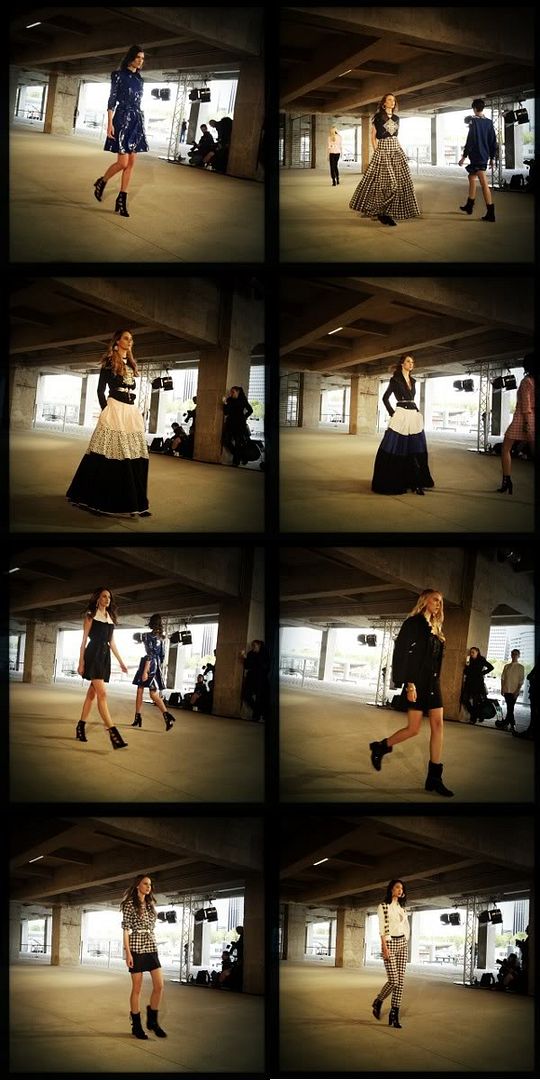 14:30 /
Showtime! The collection, which was very girly, accessible and cute, failed to mesmerize me a full hundred percent. Alexis – middle name: bow – Mabille sent out a recognizable and wearable but not very refreshing collection down the runway. My favourite pieces are the flowy white shirtdress and electric blue shirt.
15:00 /
Quick stop at
Merci
. Eduoard Vermeulen of Natan designed a minicollection in honour of fashion week with a few Audrey Hepburn-inspired pieces, items of which the profits go to the humanitarian project of Marie-France Cohen, founder of Merci.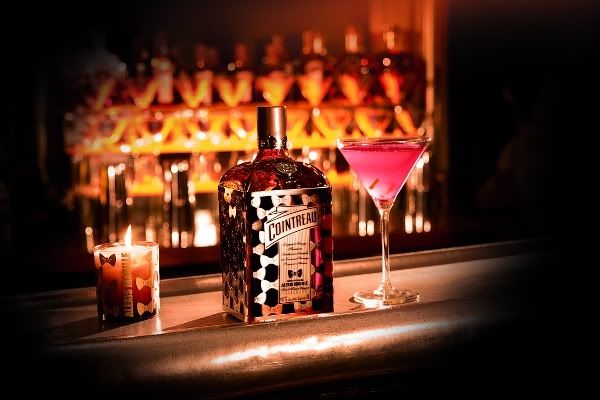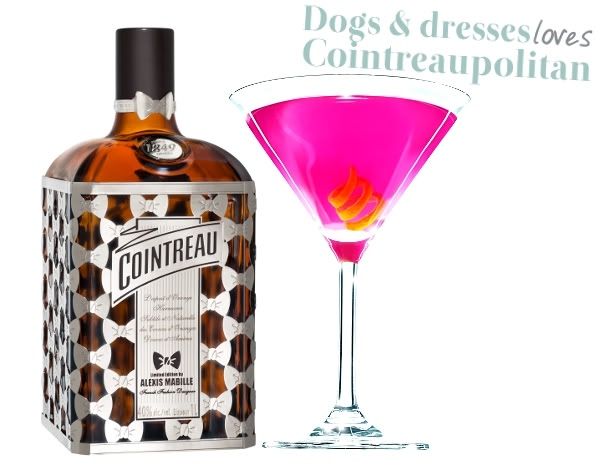 16:00 / Drinks at the beautiful Hotel Raphael, which happens to be the favourite Parisian bar of Dita Von Teese, who happens to be the spokesperson of Cointreau. So what better drink to order than a Cointreaupolitan – hands down my favourite cocktail ever. It just so happens that Alexis Mabille designed a limited edition bottle for Cointreau, adorned with his trademark bows, which is a gorgeous collector's item to have in your bar at home. Want? Drop by Baby Beluga in Antwerp for your own LE bottle of Cointreau.
16:40 / Busily sipping on cocktails, I loose track of time and so the last 30 minutes in Paris are spent rushing to la gare to catch the 17.30 train back to Antwerp. We drive by some of Paris' famous landmarks and I happily snap some of them with my phone from the back of the cab. See you next time Paris!