On Parisian Style & Parisian Streets
A multitude of blogs has been dedicated to Parisian style and entire books have been written about that certain
je ne sais quoi
, so it's safe to say the women in Paris know how to dress. The Parisian style is simple, monochromatic and effortless, yet at the same time appears elusive and hard-to-get for those not wandering around Les Tuileries on a daily basis.My view on Parisian style done right: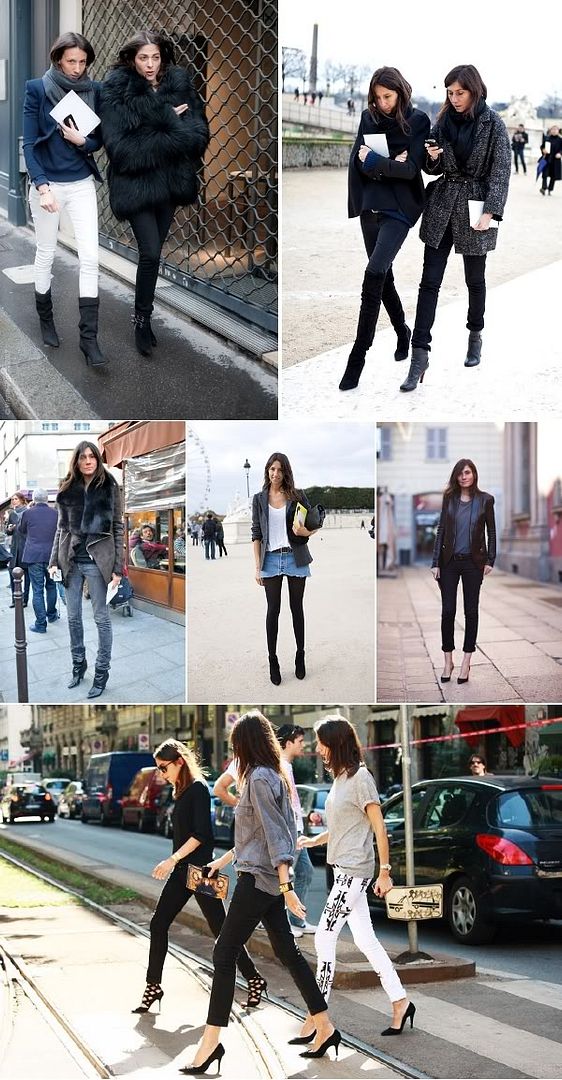 Featured above: Emmanuelle Alt, Géraldine Saglio, Capucine Safyurtlu & Claire Dhelens. Pics via Style.com 
Experiencing the shopping side of Paris through the eyes of a local was something I was truly interested in, so it was a delight to have Eléonore Chedeville, personal shopper and Paris connaisseuse, as our guide during a full day of Paris exploration. We city hopped from one hotspot to another, drooled over the amazing luxuriousness that is Hérmes, visited the epitome of French style in Isabel Marants first store in Le Marais and pigged out on an incredible (and very misplaced as it's by far French cuisine) cheeseburger at Les Parisiennes. Wishlists were replenished, piggy banks were plundered (I'm looking at you K) and elaborate life plans of running of to Paris were hatched. On to the pics then?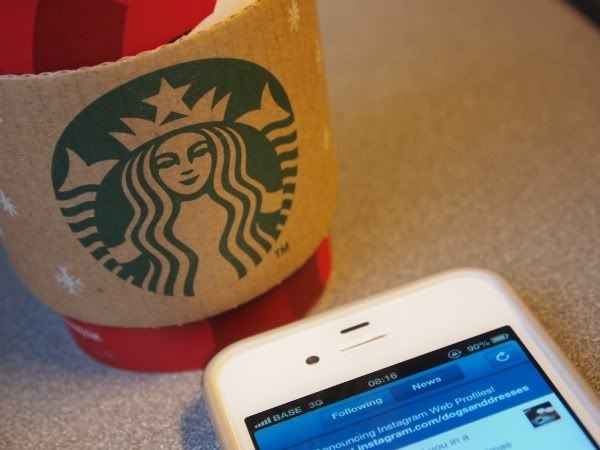 The only way to start this early morning trip: Starbucks!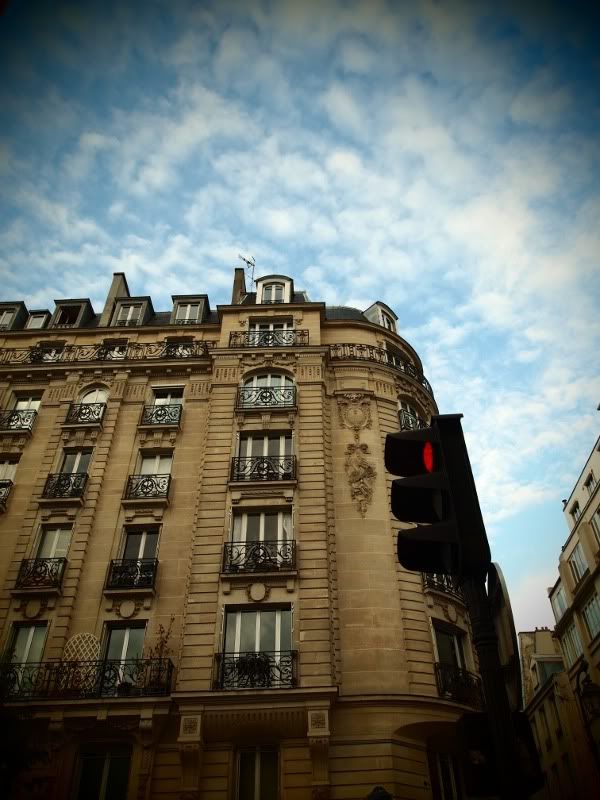 Dramatic Parisian skies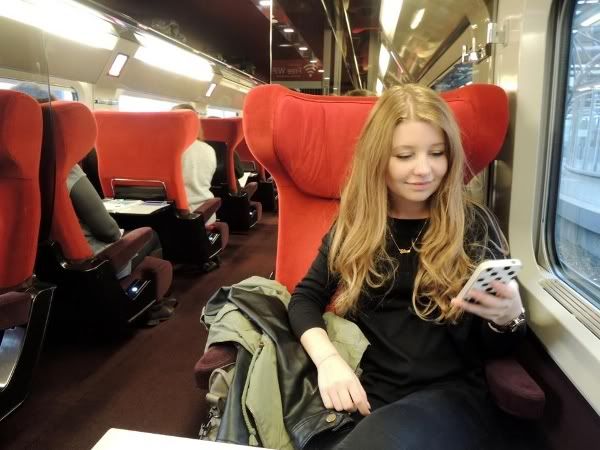 Queen Elien on her throne in the Thalys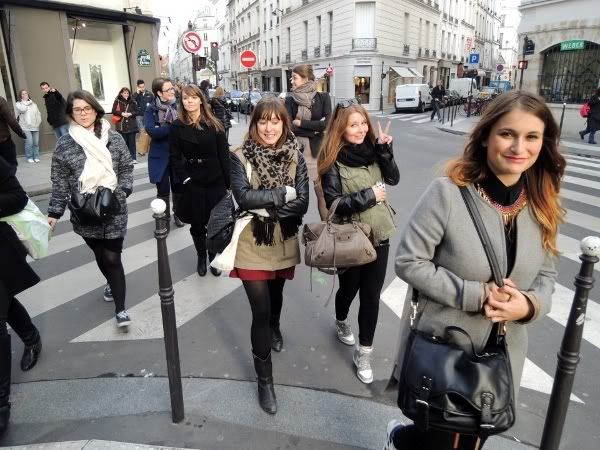 Walking the streets of St. Germain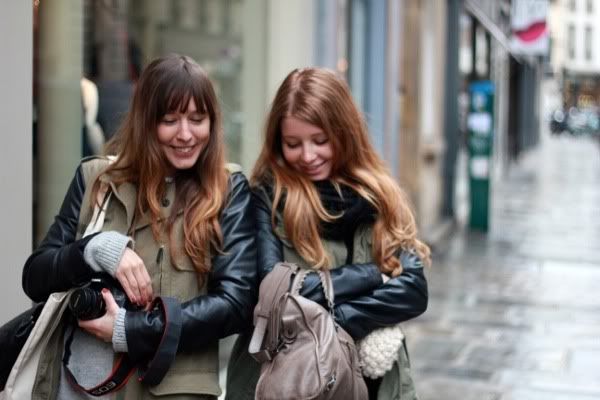 Kim and I were very on trend with our matching parkas with leather sleeves.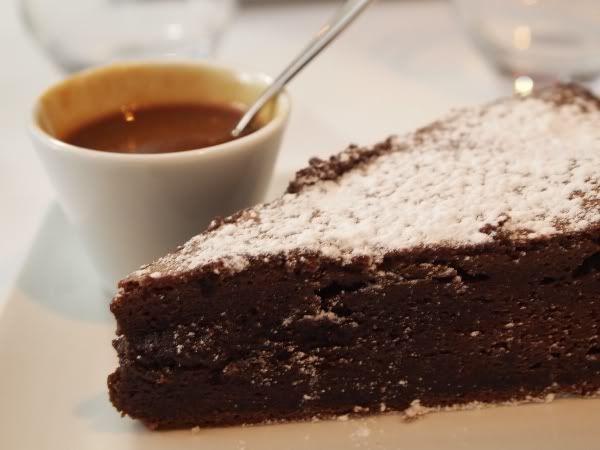 Delicious chocolate cake at Les Parisiennes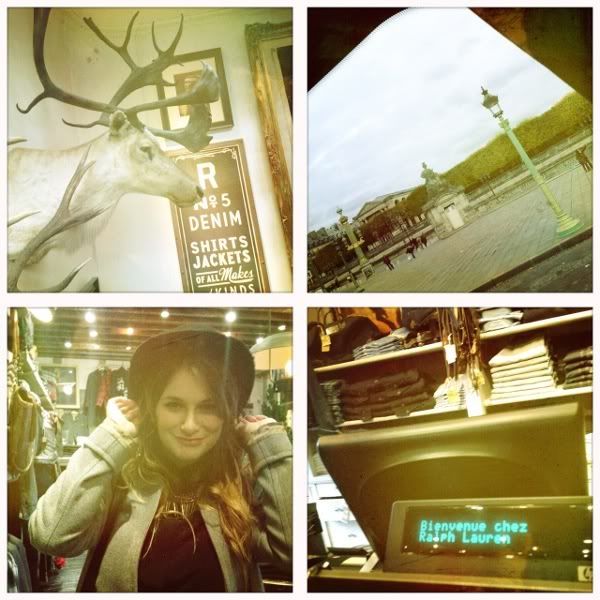 Visiting the amazing Ralph Lauren boutique hotel. Seven stories of prep!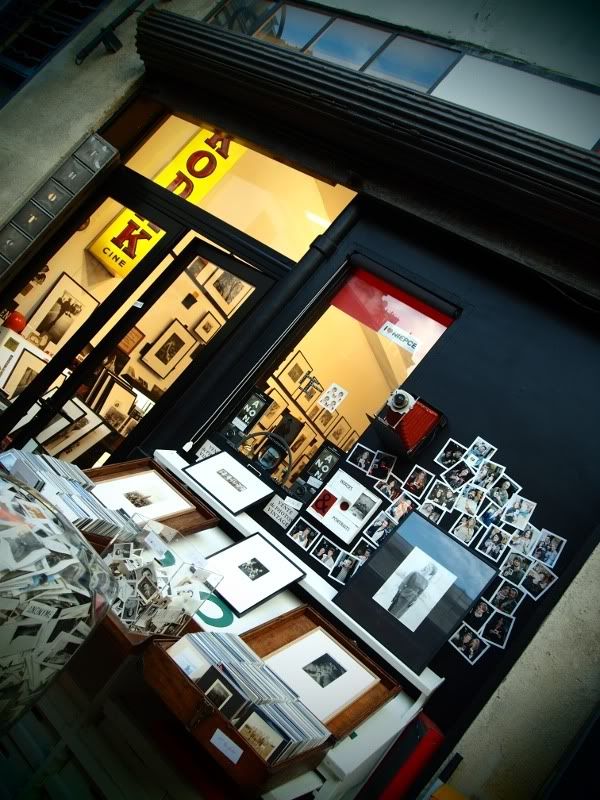 Photo shop as it should be.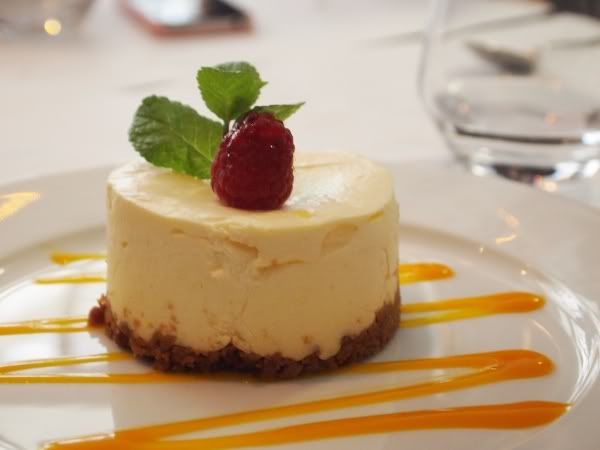 Paulien's cheesecake for dessert.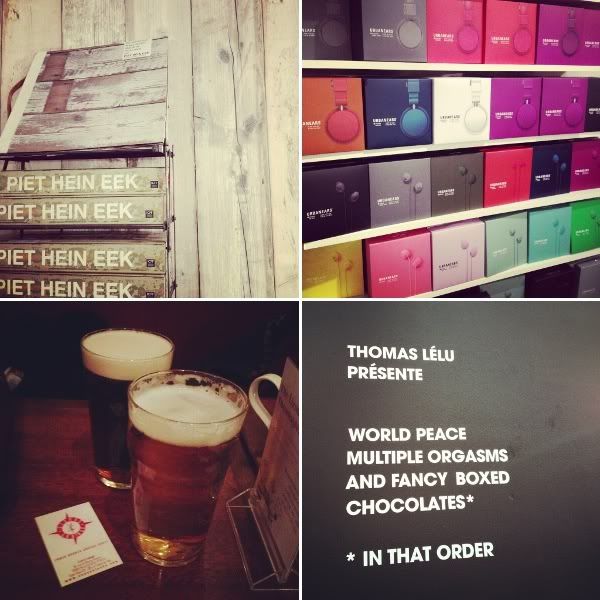 Shopping snapshots. How cool is that wallpaper from Dutch designer Piet Hein Eek? Love!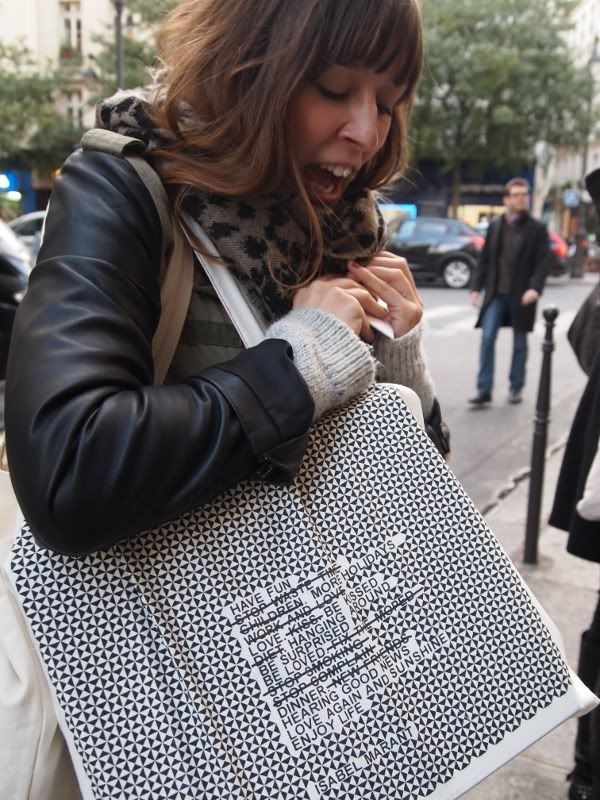 When in Paris, do as the Parisians do.. And so Kim did!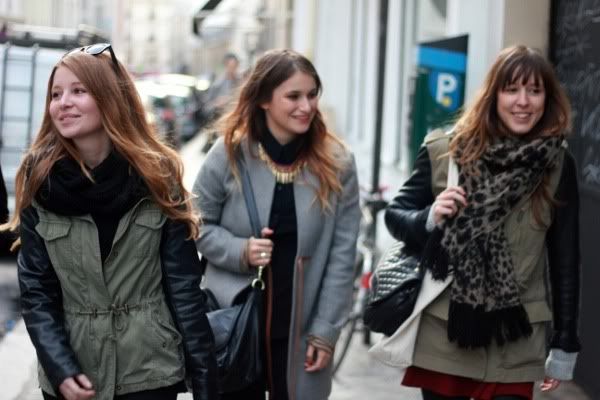 Kim and I may have matching coats, but the rest of my outfit was the exact copy of Afrodite's. 
Black top, black denim and Nike sneakers. We so original.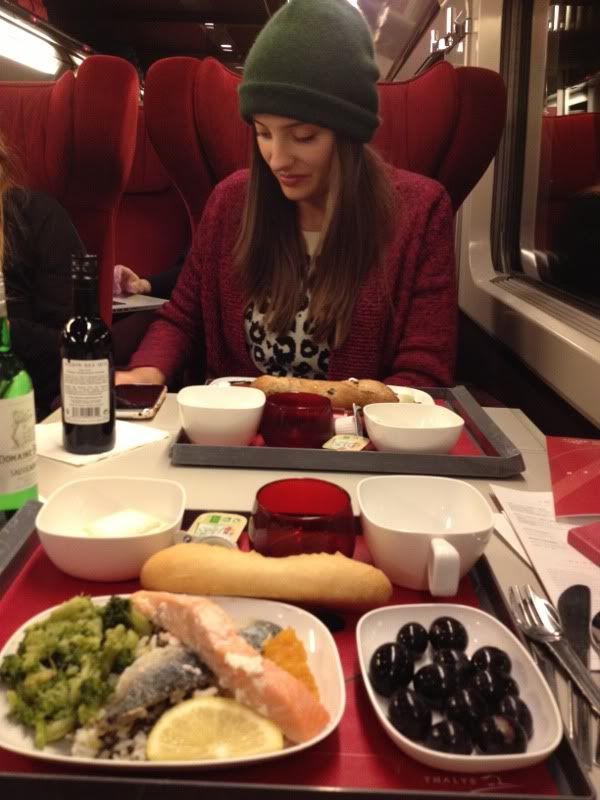 iPhone snapshot of our riding diner on the Thalys. Delicieux.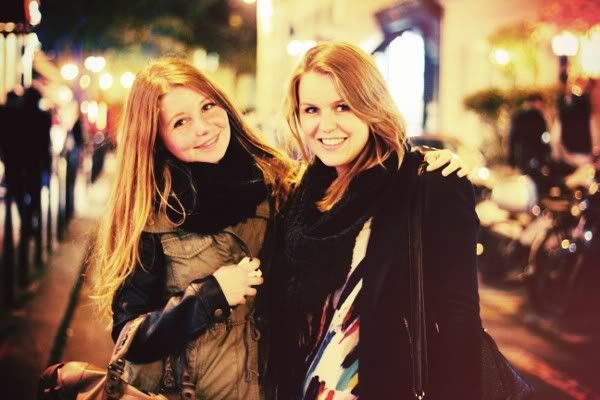 I also managed to catch up with friend and former co-worker Carlijn, who's currently living and working in Paris for a year. It was lovely to see you Carly, I'll be back soon! X
Most of the pics by me but also some by Paulien, Kim and Afro.