Holiday season has officially begun, and this little place on the web is about to embrace the holiday spirit to the fullest. Dogs and Dresses is changing into Reindeers and Robes, so expect gift guides, party proof outfits, an awesome give-away and beauty and hair inspiration to get you through these Christmassy times.
Cracking your head coming up with the perfect present to gift the ladies in your life with? Dogs and Dresses to the rescue, because no matter if you're shopping for the fashion forward girl, the profesh goal-getter or the cutesy animal lover: the interwebz has it all! You'll be the life of the party with these treats, all shopable online on Asos.
The Muse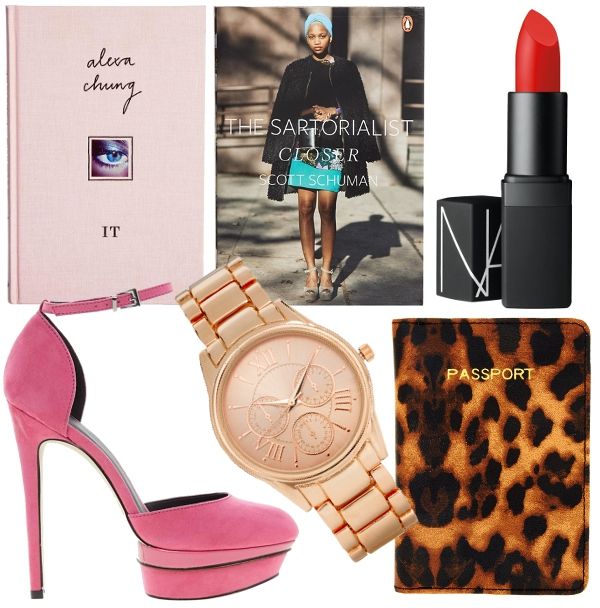 Lookig for a present for your fashion-obsessed sister or on-trend niece? These gift ideas might do the trick. A book is always a good idea, and most certainly when it contains inspirational words by
it-girl Alexa Chung
or beautiful streetstyle snaps from
the great Sartorialist
. The perfect pout is well within reach with this
NARS lipstick
, and I don't believe there's any lady whose mouth wouldn't start watering upon opening a shoe box. Go for
these statement heels
to give any outfit an instant dose of va-va-voom. Your muse is a girl of the world, so of course she'd be happy with this
patent leather passport holder
. The one thing you can't buy is time, but this
rosé gold watch
is surely the next best thing.
The Goal Getter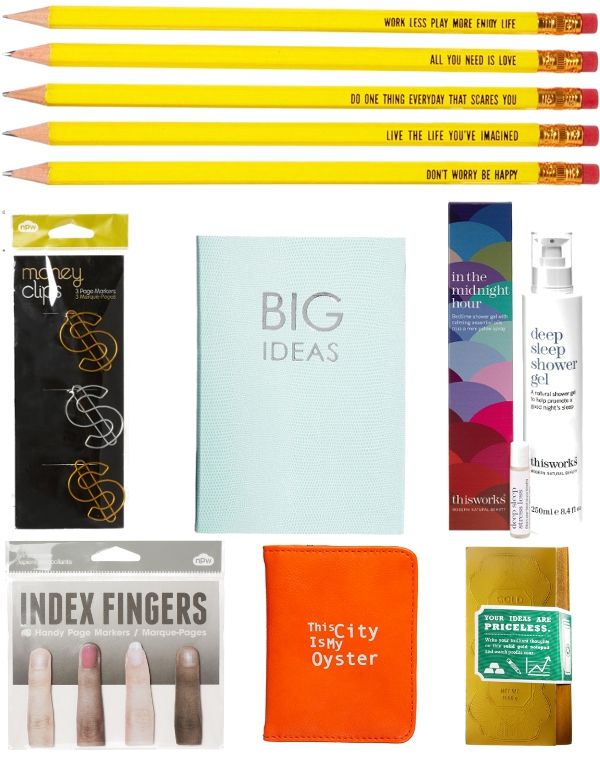 The Animal Lover
Cats, dogs, rabbits or raccoons – is there an animal this lady doesn't love? The girly girl with a penchant for bunnies will gladly store her rings on this
bunny ear ring holder
, while the vintage lover and this gold coloured
bird branch jewellery stand
are a perfect match. A
hot water bottle
featuring Bambi will keep you warm at night, and the
set of flying swallows
would look awesome above anyone's bed. Does the person you're shopping for writes handwritten notes or does she prefer to type everything down in her phone? The
doggie doodles pen
and the
jelly rabit iPhone case
are perfect to do so.
How do you manage the gift-giving in your circle of family and friends? Do you like getting a lot of small, fun things, or do you prefer one big present? And are you ordering your gifts online or venturing out into the busy shopping sprees?