Forget about poofball dresses that'll make you look like an overfrosted cupcake and most certainly do not turn to the contestants of Toddlers and Tiara's for style inspiration. Classy parties ask for classy attire – which is exactly the case with Prom Night Hasselt 2014. This formal ball, hosted in Versuz, aka one of Belgium's finest clubs, is all about dressing up, dancing the night away and having a good time.
What your evening should look like this Friday: take a hot bath, get all of your make-up out and text your girlfriends: it's time to get glammed up. Face masks, three coats of mascara and loads of lipgloss: while Katy Perry sings 'it's Friday night' in the background, you gals have the best time. And the night is only just starting. Take note from the party dresses inspiration below, and you're bound to be the life of the party. TGIF!
Go for a romantic look by donning a little dress in pale pink, blush or eggshell. Dust of your highest of heels and curl your locks in loose, nonchalant waves, or alternatively opt for a sleek updo with the help of a hair donut. Thick black lashes and pink lipstick finish off your princess look.
shop the look:
1. Elise Ryan Cornelli Trim Bandeau Skater Dress (
on sale here
)
2. Oh My Love Skater Dress with V-Neck (
shop here
)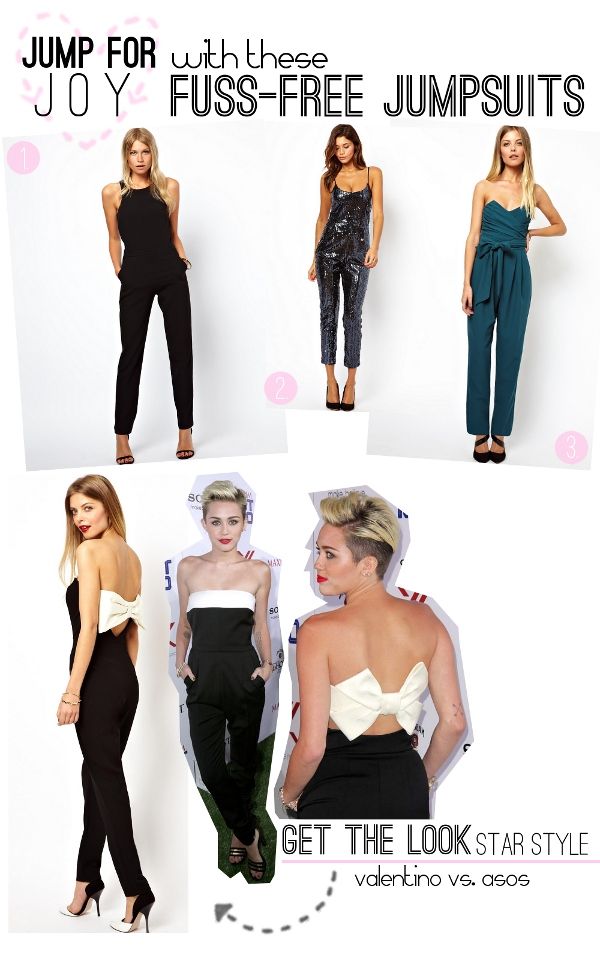 Don't believe in fairy tales? True trendsetters leave their glitzy gowns at home and confidently opt for an androgynous look. Think tuxedo pants with matching blazer, a high rise skirt paired with a crop top, or an impeccably cut jumpsuit. Combine your masculine outfit with high heels, a small clutch bag and bright red lips.
shop the look:
4. Jumpsuit with Contrast Bow Back (
shop here
)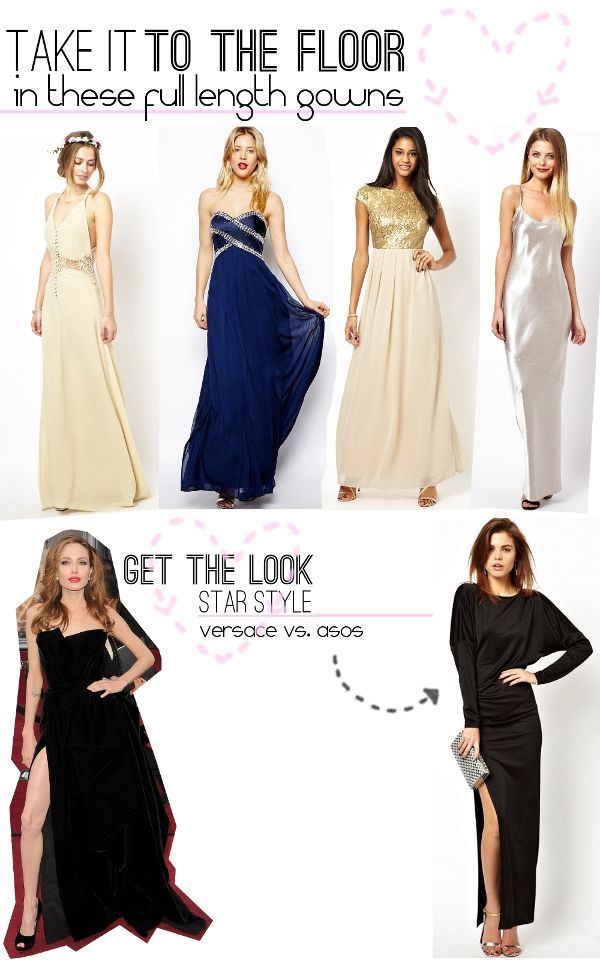 Nightly adventures don't always have to mean shorter-than-short dresses. Go for a portion of good old Hollywood glamour with a long gown. Worried you'll feel too covered up in your floorlength dress? Don't be: a strategically placed split or cut-out can be just as hot as a mini skirt. Remember the long black gown miss Jolie donned at the 2012 Oscars? Right. An extra piece of fabric on the legs allows you to show some more skin at the top: a deep neckline or cut-out back are the way to go. It doesn't get more glam than this.
shop the look:
1. Jarlo Cami Strap Maxi Dress with Lace Insert (
shop here
)
3. Little Mistress Maxi Dress with Sequin Bodice (
shop here
)

For more style inspo, pick up a copy of Prom Night magazine and flip through to the article I did on dressing for prom night.
Ready to party?
Share your party outfit on instagram by using the hashtag #PN2014 and mention @PNHasselt and @dogsanddresses. Check out
Prom Night Hasselt
for more info and tickets. See you on the dance floor on Friday!