BLOG BURN-OUT: 4 Simple Steps To Avoid A Bloggers Block
If I had it my way, I would blog 24/7, non-stop. I love working on Dogs and Dresses, coming up with new content, creating stories and interacting with my readers is what makes me happy. Unfortunately time isn't always on my side. My day job is currently taking over my entire life and it's hard to find the time and energy to, after a hard day's work, create vibrant, engaging content. I tried to break down the pitfalls of bloggers fatigue and turn them into helpful tools to beat the bloggers block.
Take the time to get inspired
A 5-hour pinning marathon or a full day of scrolling through every possible Tumblr page out there might feed you with inspiration, but is hard to do when you don't have a lot of spare time in a day. Make sure you have the essential apps downloaded onto your phone – this is a quick solution for an instant inspiration fix. During lunch breaks or quick coffee stops I try to scroll through my
Instagram
feed and
Pinterest
boards and soak up as much pretty images as I possibly can. My
Bloglovin account
is such a valuable tool when it comes to checking out what's going on in the blogosphere: just follow your favourite blogs, and you'll get an overview of every new blog post right in your mailbox. Easy!
Jot down every single idea into a notebook
Whether you find your inspiration in a magazine, on a blog, of you get it from a walk in the city, don't forget to pencil down that great idea onto a piece of paper! I cannot count the number of times I had a million dollar idea pop into my head, only to never remember it again just moments later. Solution: bring along a note book wherever you go – or trust your ideas to your mobile phone. Whenever you're feeling uninspired, just flick through your notes and pick one out to work on.
Socialize with your peers (and don't forget yourself!)
A great way to get excited about blogging again is to talk about the whole bizz with your fellow blogger friends. Brainstorm about possible interesting topics, laugh about that one crazy offer in your mailbox and arrange meet-ups: there's nothing better than talking business over a soya latte and a piece of cheesecake. Don't forget to turn to yourself for advice on what to blog about either! If there's one person who knows what you want to blog about, it should be you. Think about why you started blogging in the first place, what made you fall in love with it, and what you are missing on other blogs, what you want to read. Don't be afraid to step away from your usual outfit posts with three lines of text: if you're passionate about a certain topic, open up your Word and start typing!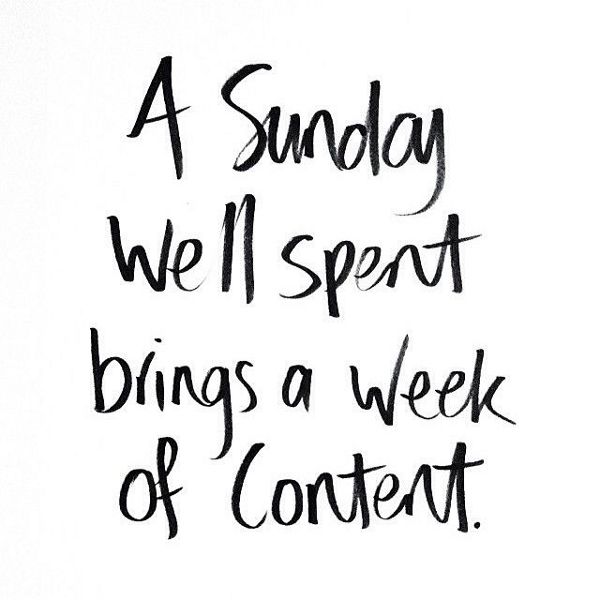 A Sunday well-spent brings a week of content
You're bound to have at least a few fresh ideas to blog about at this point, now all we need is the time to work out your newfound concepts. If you have a busy life, it can be extremely hard to create new content and find the time to turn it all into a read worthy article. Try planning a few posts and schedule outfit shoots and product reviews. I get home around 7PM, a time imperfect to shoot pics, so that's why I try to either get up half an hour earlier in the morning for some well-lit close-ups of new items. For more elaborate outfit shoots, try scheduling and dedicating one day in the week to snap a few pics. Sundays are perfect for this: you have a fun afternoon activity and you'll be rewarded with loads of fresh content for the week to come.And if all else fails: take some time off. There's nothing better than the eagerness to blog which will come back after a small hiatus. Makes you fall in love all over again. It's the best.
Have you experienced the blogging fatigue or how do you cope with a lack of time to blog? Share!