LEADER OF THE PACK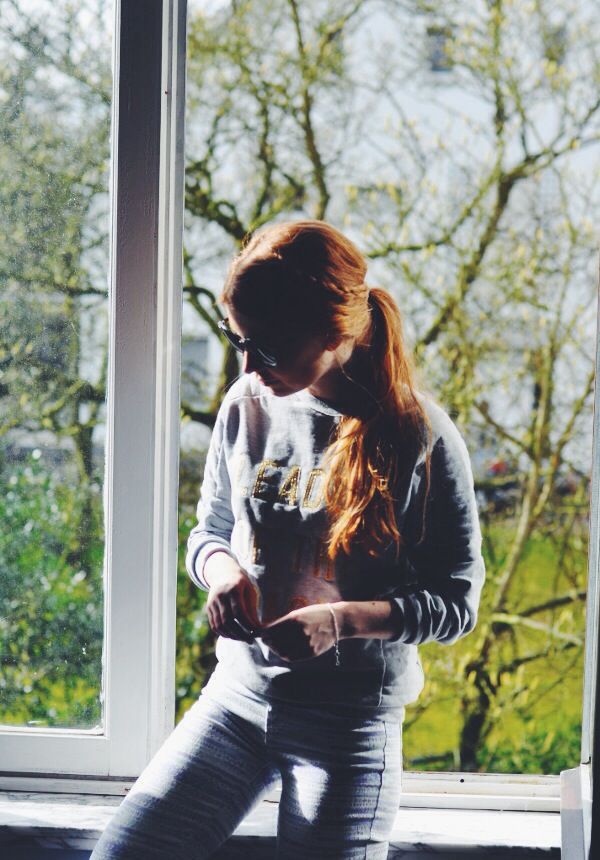 I'm finally out and about and in decent clothes again, yay for wearing clothes! Taking the week of to rest up and get rid of the flu that has been harassing my body was a healthy and nourishing thing to do – for my mind, body and… my wardrobe! Spending +7 days in my jammies made me long for certain items in my closet, both the things I recently required as well as items I've had for years. I've even entertained myself by pinning covetable outfit inspiration of Pinterest and matching the looks with pieces from my own wardrobe. My Polyvore activity was off the charts! I totally recommend you doing the same btw, so refreshing and you'll probably see you have loads of lovable items in your wardrobe. So I'm now fully recovered and ready to rediscover my closet!
How do you like my Leader of the Pack sweater by
Blake Seven
? It completely answers my weakness for grey jumpers, and I adore the golden quote! Keep an eye out for this up and coming brand, they have some great stuff coming up.
I'm wearing a
Superga sneakers
Pics by Cédric.