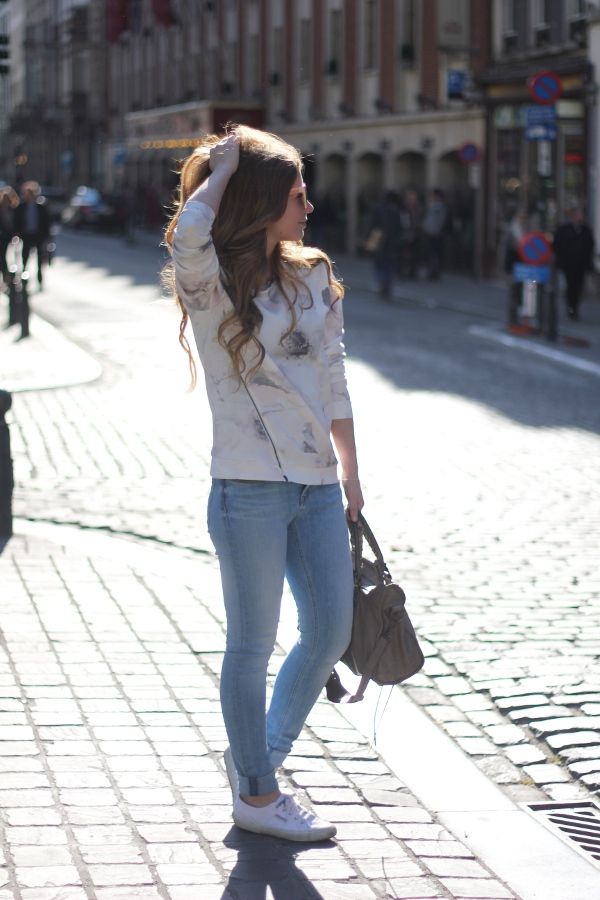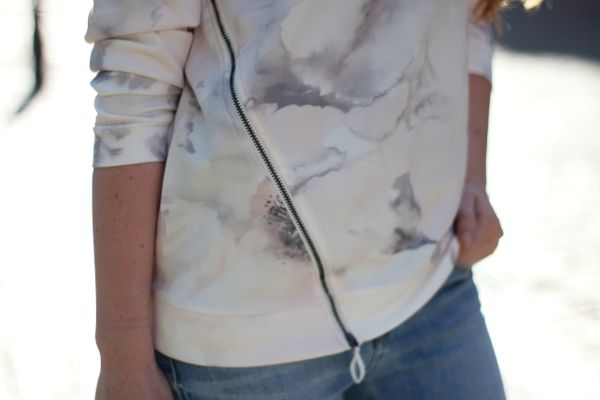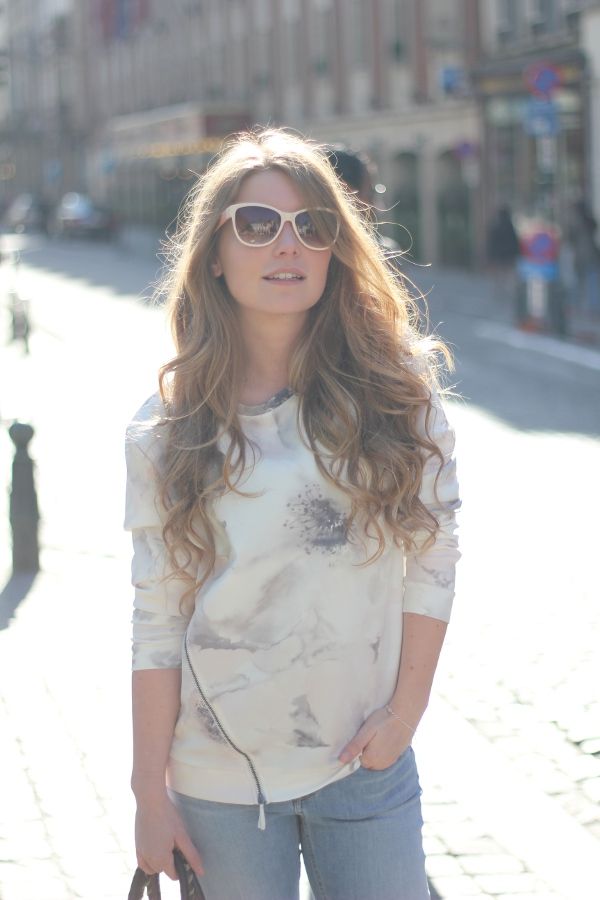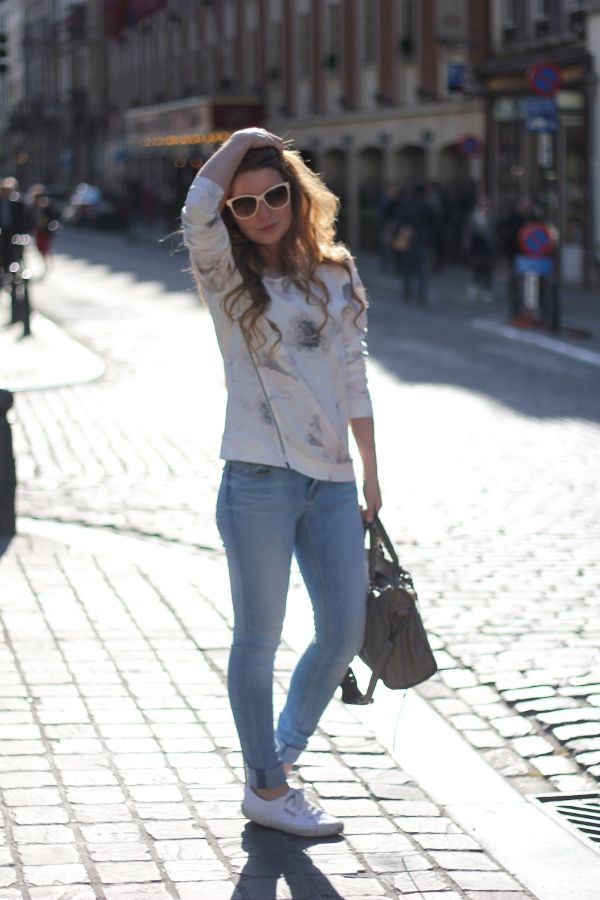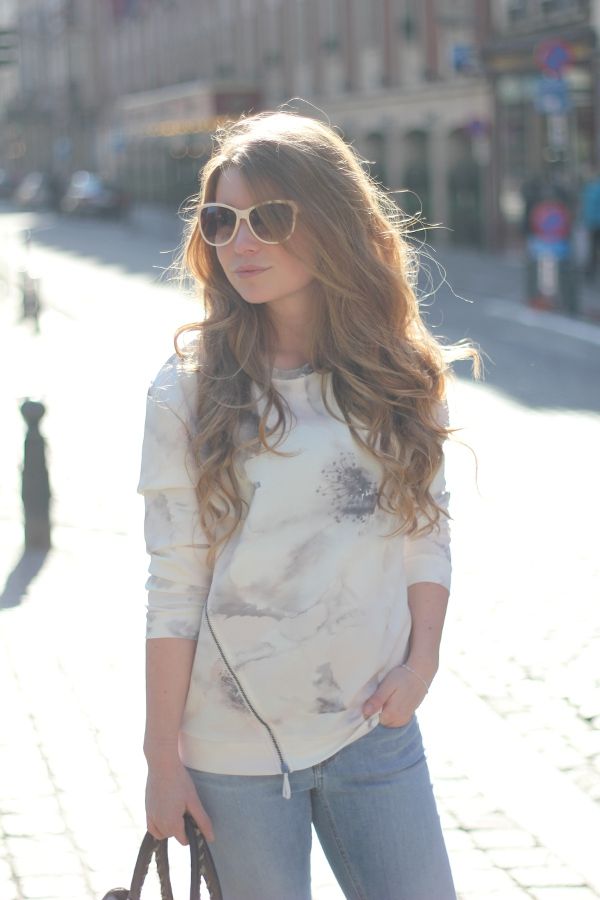 A fresh outfit to start the week with. Simple and easy, perfect for a day of running around in Brussels and Antwerp. Let's talk sweater – in a moment of madness I wound up at Pimkie, a store I never really visited because I always thought the collections weren't for me. Not my style, not my age, not my type. But boy was I wrong! I'm not saying I'm throwing everything I own out of the window and am only buying Pimkie from now on, but I must admit that they do offer some really cool items! Very on trend while on the cheap side of the price-scale = a great stop for those into fast fashion. This neoprene marbled dandelion printed sweater is definitely a great piece for spring. I found love in a hopeless place. Are you familiar with Pimkie and its collections? Do share your thoughts on the brand!

Elien is wearing

Pimkie | marble sweater (shop here)
Maison Scotch | Bohèmiene denim
Superga | sneakers

H&M | sunnies
Pics by Polienne.