5 THINGS: WEEK 4
A Sunday well spent brings a week of content – so that's why I'm currently bundled up on the couch, wearing velvet joggers and a top knot, frantically hitting my keyboard and editing pics. It's been an eventful week what with work, a trip to
Paris
and some other festivities. Follow me on instagram @dogsanddresses to get the latest updates.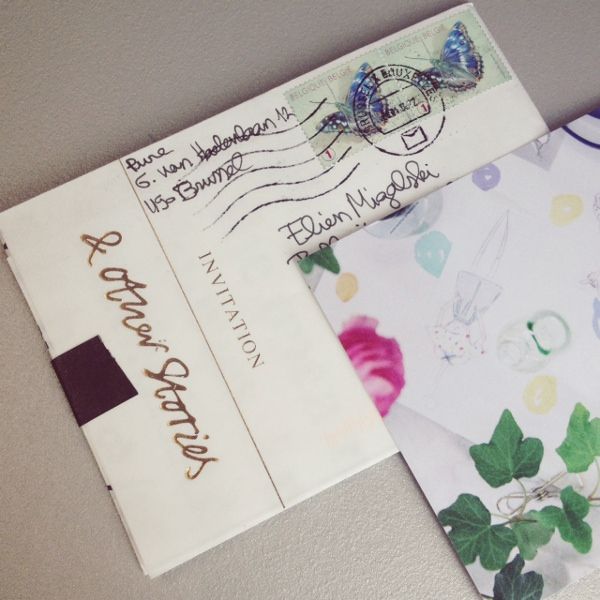 The invite / I guess you've all heard it by now: & Other Stories is coming to Belgium! Your new shopping go-to will open in the city center of Antwerp around mid-May, and I can promise you it's going to be an awesome store. I mostly look forward to their beauty and skincare range, their delicious collection of Nike sneakers and the minimalistic jewelry. I'll be present at the store opening, so of course I'll instagram a bunch of covetable items.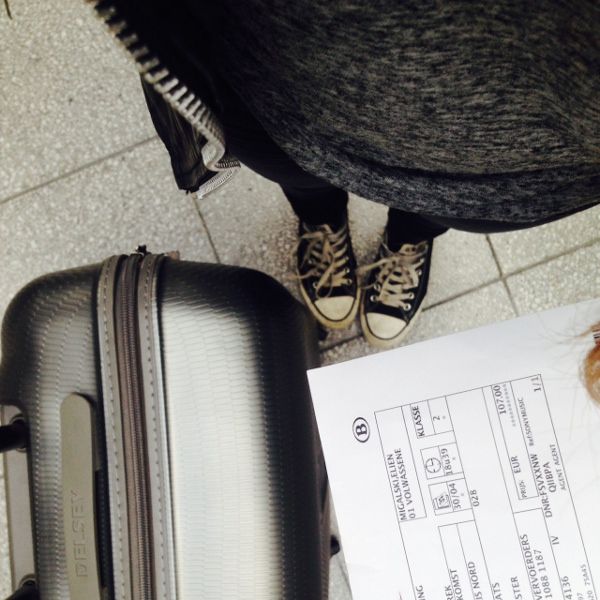 The travel gear / En route to wherever, I always try to wear easy, comfy, versatile pieces – a stretchy skinny, raggedy old converses, my black leather jacket and a grey sweater turned out to be the winners of this trip. I can always count on my Delsey suitcase to make my trips smooth and easy.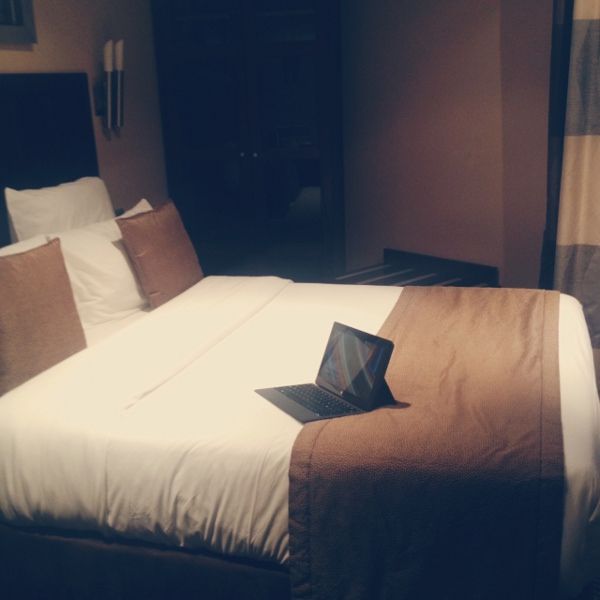 The home away from home /
Arrived à Paris, I checked in at
Grand Hotel François
, a small hotel on Boulevard Voltaire – close to the metro and a bunch of taverns and dinner spots. My room was small and compact, but modern and cute at the same time. I even had a bathtub, which is always a plus in my book. Prices start from around €160 for a room, which is not bad, so keep this spot in mind for your next Parisian getaway.
The publication /
Be sure to pick up a copy of this month's Fashionista Magazine, as I am telling all about my favourite and brand new hotspots in Antwerp. Curious?
Read 'em here
.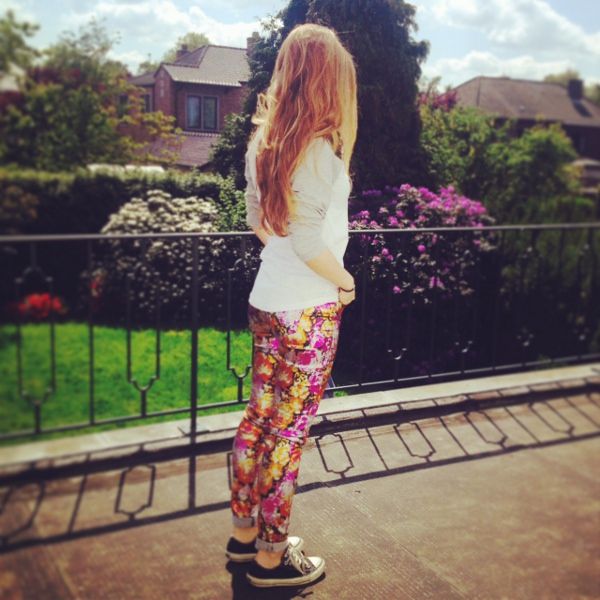 The printed pants /
I've been wearing a lot of darks – grey, black, blue. But seeing that the sun is slowly coming out more confident each day, I figured it would be the right time to trade in my solid colours for something a little more vibrant – these Topshop floral pants. (
last seen in an outfit post here
)