Taking the closet sale from online to offline has become a yearly tradition – we started with a one-day closet sale during the first edition of Antwerp Fashion Night in
2012
, had a two-day do-over during Antwerp Fashion Festival in
2013
, I hosted a smaller sale right before moving out of my Antwerp apartment and this year we hosted a Spring Cleaning: bigger, better, brighter! I can already tell you that 2014 has a few more events like this up its sleeve, but let's check out the recap of the first
Spring Cleaning @ Coffeelabs
the next level.
I wore a breton striped top from Pull&Bear, a pair of black skinnies from River Island, a H&M hat and Ash slip-ons. Highstreet for the win!
The ladies and I started stalling out our clothes, shoes and accessories. And boy do we have some good stuff! I deliberately didn't really check out my fellow cleaners' stands, as I knew I would just end up taking more new stuff home with me. So I kept to my own booth and concentrated on saying hi and giving away awesome styling advice. I really had a blast meeting lots of readers and having a chat.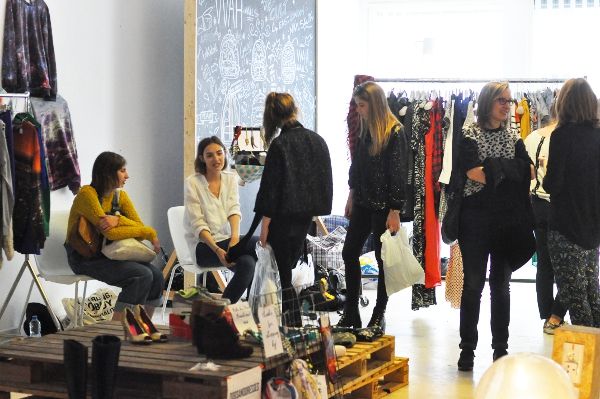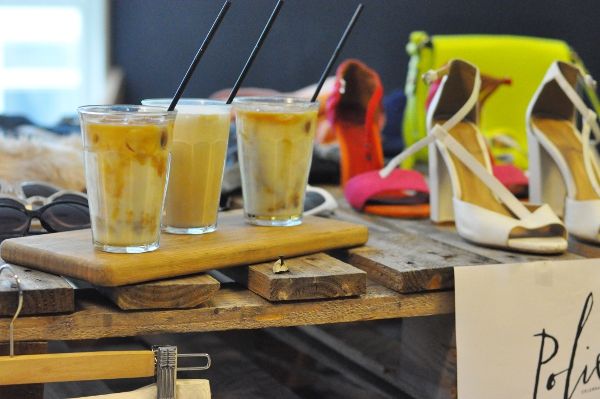 Things went pretty good sales-wise, and I was happy to see my booth slimmed down noticeably when the day came to an end. But as always with fashion bloggers, there's still plenty to shop from! I suggest you keep an eye on the online shop the upcoming week – I'll be adding lots and lots of brand new goodness later this week! Thanks to everyone who stopped by at our Spring Cleaning, we had a blast! See you soon.